British born Gemma Mackay wholeheartedly and openly admits that if it wasn't for cannabis, she perhaps wouldn't be alive today.
Gemma's story is similar to that of many others in the fact that self-medicating with cannabis was the only way out from living with the tumultuous and torturous trauma of the past.
When I asked Gemma when her issues first began, I wasn't expecting the reply of "before birth!"…Gemma's mother was in an abusive relationship and the abuse was so severe that it had left the womb riddled with anxiety, you may be reading this and thinking that unborn babies don't have the ability to inherit trauma from the mother, but you couldn't be further from the truth. Early pre and post-natal experiences, including early trauma, are encoded in the implicit memory of the fetus, located in the subcortical and deep limbic regions of the maturing brain.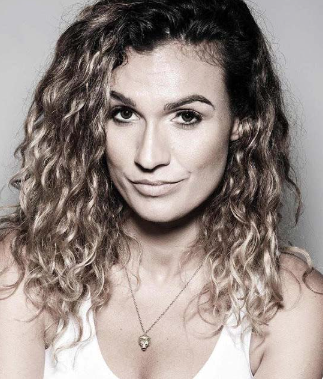 Research has found that the limbic system, when interrupted during early developmental stages, can contribute to PTSD and mental health problems later in life, as it's a region for emotional regulation. Such memories will travel with us into our early days of infancy and beyond and, more importantly, these early experiences set our ongoing physiological and psychological regulatory baselines, which, in a nutshell, means the experiences we have in the womb already start to set the course for how our bodies and our minds will respond to the world once we are born and later on in life.
Of course, Gemma doesn't remember much of her early years of life, however at 3 years old more subconscious trauma embedded itself when Gemma's mother dropped her off at nursery and never went back to collect her, that was the last time Gemma saw her mother until very briefl y at age 22 for an awkward moment. Her mother's disappearance left her to be raised in Jamaica by her abusive father and stepmother. Her father was emotionally absent from Gemma's life and he ignored the fact that his wife was also physically abusing Gemma.
This horrendous upbringing, which went on for 9 years, ended by being sent to boarding school in the UK. Then, once that was over, at 17 Gemma's dad had instructed she was to be cut off from the family, obviously on the direction of his evil, manipulative wife. Many years later into adult life, whilst still scarred from her childhood, Gemma returned to her dad's licensed cannabis farm in Jamaica to help look after the business as he was out of action. Gemma believed this could be an excellent opportunity for her to bond with her father to help free up and come to terms with the childhood trauma.
Amazingly, she was successful in creating the first clone shop on the island which also led her setting up a new business called "Girls Who Grow" with the aim of connecting female growers across the globe.
During this time, she also created a range of topical creams to help people get rid of liver spots and help with other minor skin conditions, the ailments range took off super quickly, so Gemma decided to have some official training in an American extraction facility. On the back of that training, she bought extraction equipment and set up a small oil production unit back in Jamaica.
Gemma couldn't believe how well she was doing on the farm, and had high hopes, dreams and ambitions of eventually expanding her newly taught knowledge into the mainstream. Sadly, all her hard work was quickly put to an end when her father literally threw Gemma and her 2 young children out onto the streets. Penniless, homeless and desperate – there was no other reason for this treatment other than the fact that his wife was jealous of Gemma's success.
Despite trying to make amends the next day, his decision was made! The time on the farm was more than just work for Gemma: it was a way of allowing her father to mend some broken bridges from the past. She truly believed that they could lay their history to rest and bond for the sake of his grandkids, however this latest insult was the fi nal straw for Gemma and she promised herself she would never allow him to let her down again. Miraculously, she managed to get herself and her children back to the UK with the help of some close friends and eventually set up home and started work.
While she appeared to have her life back on track, in the physical sense, deep down her mental health was shattered and deteriorating fast due to her lacking a sense of self-worth. Every day she got into her car, she hoped and prayed for a crash – not wanting to see another day.
There was nothing she hoped for more than to end her life. The thought of leaving her children motherless was the only thing that had stopped her from causing a fatality, which she now can look back on and admit that her children were the only reason she didn't actively take her own life! For a while, whilst having to deal with the rejection from her father all over again and the hurt and humiliation from her stepmother, she felt completely helpless and numb. She could feel her headspace wasn't in the right place and she believed deep down her children would be better off without her.
Frightened that she may one day become too mentally sick to prevent her own suicide, she decided to seek medical help. The ideology was to have some anti-depressants for a quick fi x, believing that she would be in control of when to stop them (as soon as she felt better). The reality of her plan was a stark contrast. Whilst prescribed a very high strength of meds, Gemma had an adverse eff ect and became lost in her mind, crying non-stop.
The only feedback from her doctor was to give them more time. Whilst feeling suffocated from the scenarios that constantly played out in her head, coupled with a lot of self loathing and damage, sadly she had a psychotic episode and ended up smashing a glass on her head after she was convinced she saw the walls bleeding.
The self destruction resulted in 22 stitches and a scar for life – both physically and mentally.That was probably the wake-up call Gemma needed: she realized that her children were growing up without their mother. Yes, she was around in the physical sense, but mentally she was far removed from considering herself to be the best mother she could be and the reality that she could end up traumatizing their transition into adulthood, as her parents had carelessly tortured hers, became a catalyst to change.
Gemma decided the best course of action was to ditch the anti depressants and take matters into her own hands which is when she started self medicating with high doses of high strength CBD oil. After just a few short weeks, she could think straight and see clearly, she admits that she was fi nally well enough to get to grips with putting her mental health before anything else. This was all thanks to the CBD oil she was taking. Sadly, after her breakdown she lost her job, which made her even more determined to get her life back on track and moving forward.
She was totally alone and her kids solely depended on her, she had no support other than the medical support from the CBD oil.
After her time in Jamaica, she understood the intricacies of business, she also understood how it felt to be totally alone and confused in your own head with no help from the authorities, this is when she decided to set up on her own and essentially allowed her to kill two birds with one stone: being able to financially support herself and her children and being able to help others that were suffering from mental health issues. Gemma knew that there would be so many others feeling exactly the same way she had and, after managing to gain control of her life back from the help of cannabis, she knew this was her goal.
Her experience on the farm and the teachings on oil extraction were the two drivers in setting up a business called Cannabina, where she would produce and sell her own CBD products. As Gemma was growing and improving in herself, so was her business. She spoke to so many people with raw first-hand experience and was loving the fact that she could be there for people that seemingly were failed by the medical industry. Gemma grew her life having no-one to rely on with no first hand support from anyone.
She didn't want anybody else to ever be in the same situation, and she admits the feeling of loneliness was the worse. Without wanting to burden any of her friends with her issues, she simply felt it was better to hide away and deal with her demons quietly in private. Of course, if she had a supportive family Gemma feels her troubles wouldn't have escalated as they did, which is why the cannabis industry became her family community and she became an extension to her clients' own families, helping them through such difficult, dark, depressive states.
This dedication and loyalty is what drove Gemma's business to the next level, being totally supportive first and foremost, where most other companies are naturally concerned only with profits. Gemma has since expanded her range to include skincare products and is now also a business partner to the My Way CBD brand. From the depths of despair to the height of repair – cannabis truly gave Gemma her life and soul back.
Written and Published By Dee Mani- Mitchell In Weed World Magazine Issue 149
Featured Image: