After fifteen years of growing cannabis, planting hundreds of strains from dozen of breeders, I am still amazed at the potential each seed holds. That why when I came across a container with a hand written label saying 'Og Kush x Sour D x Arcata Trainwreck' it piqued my interest.
At the time I was working for Subcool of TGA Genetics as his right hand man. As a gift, Subcool offered me the seeds because he knew of my love for the OG Kush variety. I gladly accepted and he then proceeded to provide me with a brief history as to the origin of the seeds.
These ten special beans came from a man who we only know as MC1(short for motorcycle 1000). While these seeds were en route to Subcool, MC1 was mortally wounded in a motorcycle accident. After hearing what had happened I felt it necessary to grow the seeds and name the strain after MC1.
GROW REPORT
Out of ten seeds planted there was 100% germination, and so the journey of MC1 was in motion. They were all healthy from the beginning with no mutations, growing in Roots Original potting soil during vegetative state. This strain portrayed some unique traits early on, the seedlings had wide leaf blades that are common in indica and abnormally long fan leaf stems. Taking longer to show their sex than most strains and running out of root space, I transplanted all ten plants into seven gallon containers. For the final growing medium I used Subcool's super soil recipe, the plants adjusted vigorously from the Roots Original. About four weeks into veg the teens began to show their sex; I ended up with three males and seven females. After dispatching the males I put all my focus into the remaining MC1 females, it was time to flower these girls and see what I was working with.
Standing at nearly three feet tall, the girls began their twenty-one-day stretch. The plants maintained a similar growth pattern and peaked at just over four feet, only stretching one time and displaying signs of indica. At four weeks into flower the plants were producing enough resin to get a decent scent profile. Most of the phenos were very similar with earthy skunk aromas smelling very pungent. It wasn't until I got to number six when my senses were aroused with an exotic smell that left my mouth watering. As I went in for another smell I could pick up notes of grapes, blueberries, oranges, saltwater taffy and musky earth.
I knew then that number six would be the pheno to carry on the breeder's name. I kept all cuts alive until the final days of flower, inspecting each plant weekly looking for any special traits as they reached maturity. Still the pheno that kept me interested and continued to impress through its life cycle was number six, now known as just MC1.
At five weeks into flower the leaves began turning a purple (almost bluish) color starting underneath then gradually wrapping around to the surface. Continuing to get darker as the days progressed, the entire plant began fading to a dark purple (nearly black) complexion. At sixty three days and with more than 50% amber trichomes, the keeper pheno of MC1 was ready for harvest.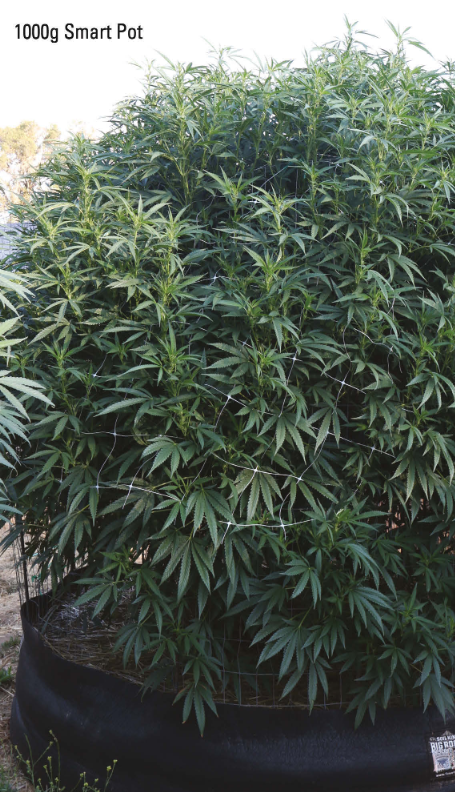 SMOKE REPORT
After a much anticipated six month cure it was time for a taste test to gather an accurate smoke report. Opening the jar I was immediately hit with smells of blueberry muffins and musky grapes. When breaking open a bud I could feel how greasy and sticky it was, while also releasing the salt water taffy and subtle orange aromas.
The initial smoke test went better than expected. On the inhale you can first taste the blueberry followed by a delicious grape danish flavor. Upon exhaling, your tongue is coated with salt water taffy and mild notes of oranges. The smoke is smooth on the throat yet very bold, filling your lungs with potent THC that urges you to exhale quickly or you may end up coughing it out. This strain holds many medicinal properties and works well in treating depression, anxiety and insomnia. Although this strain tests at lower levels of CBD, the high levels of THC can effectively treat chronic pain, inflammation and nausea while adding a variety of digestive benefits.
OUTRO
Feeling confident and knowing the potential of MC1 to impress, I brought a sample to my good friends Old E and Bleezy of Mendo Dope (Mendo Dope is a band of musicians specializing in cannabis culture music). I value their opinion as they are the most innovative, talented and skilled growers I know. It's hard to impress someone who has such high standards but I knew MC1 was going to make a ripple in that paradigm. I was filled with excitement as the jar of MC1 flowers made its way around the room, everyone's faces lighting up as they got their first introduction to this unique strain. First impressions are that it is visually stunning followed by smells that liven the senses.
As all the homies sat back indulging in deep soulful hits of MC1, the feedback was flawless and compliments came pouring in from all who had smoked her. Since then the Mendo boys have grown MC1 two seasons outdoors and it has appeared on their "How To Grow" DVD available on www.mendodopemusic.com.
On a mission to grow the world's biggest clone, MC1 reached a massive 8 pounds from a single plant in a 1000 gallon smart pot. I would recommend this strain to anyone who enjoys a rare exotic smoke that will go to bat with any mainstream cut on the market. MC1 has not been made available to the public as of yet, but plans to release her in seed form are in the works. The outdoor flowers have been pressed by Pez Bro Rosin with astounding results.
The rosin squirts out and flows like a river of gold in abundance and with force. Pez Bro says "if he would have been any closer, the extract would have hit him in the eye". MC1 has also made it onto Leafly and the Rosin onto WeedMaps. After all the struggles of almost losing the cut to a raid by police and then being threatened by wild fires, I am pleased to say she is alive and well and has been medicating patients since 2014. It's as if MC1 is watching over her and making it possible to carry on his name.
STRAIN INFO
STRAIN: MC1
BREEDER: MC1
LINEAGE: OG Kush x Sour D x Arcata Trainwreck
INDICA /SATIVA: 60% Indica 40% Sativa
FLOWERING TIME: INDOOR 58-63 days | OUTDOOR late September early October
YIELD: medium to heavy
Written and Published By Mendo Dope In Weed World Magazine Issue 135